---
Welcome
to
DreamMatchMaker

Welcome to DreamMatchMaker

Welcome
to
DreamMatchMaker
in association with One & Only Relationship Network
Select ads by: Geographic Location Age Physical Characteristics Lifestyle Only with photos
Sign up for your personalized Agent of Love (Internet agent technology meets Cupid.) Receive e-mail each time we find someone who meets your description. It's free, too!
Add your voice to your ad. With the mailbox number of your ad and your e-mail address handy, you call direct and record your message(s). We do not charge you for this service.
Place a free ad. It's safe because your e-mail address is kept confidential.
Browse our ads, and get introduced to the most interesting people on the planet. Are you interested in the lives being changed right now?
When you find an ad or headline with a photo thumbnail, select it to view the photograph.
If you want your photo (or any photo) attached to your ad, e-mail it us. (be sure to leave us your e-mail address!) or find out about our free scanning.
Free Scanning! That's right. You place an ad. Now mail us your photo, and we will scan it for you and attach it to your ad.
Build your very own Personal Ad in the Ad Workshop, where you will find everything you need to change your life. Oh, and it is free!
DreamMatchMaker
Where you can find a match in cyberspace.

Meet your Match! CLICK HERE to go to DreamMatchMaker
A Proud Member of the One & Only Associate Network

---

---


A 4* Romance Links Affiliate
---
---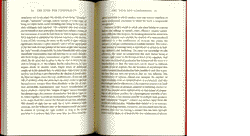 Amazon.com Associates list selected books in an editorial context that helps you choose the right books. We encourage you to visit GARDENS often to see what new books they've selected for you. Thank you for shopping with an Amazon.com Associate.
Sincerely,
Jeff Bezos Founder & CEO Amazon.com
P.S. We guarantee you the same high level of customer service you would receive at Amazon.com. If you have a question about an order you've placed, please don't hesitate to contact us.

Gardening Books from Amazon.com Books.

Men Are from Cyberspace : The Single Women's Guide to Flirting, Dating, and Finding Love On-Line by Lisa Skriloff, Jodie Gould List: $11.95 Our Price: $9.56 You Save: $2.39 (20%) Synopsis: Men Are from Cyberspace is a hip guide for women to the newest singles scene--the Internet--covering everything from flirtatious e-mail to cybersex. Part "how to" and part "tell all, " the book targets the fasted growing segment of online users: women between the ages of 16 and 34.
---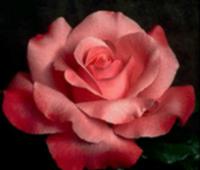 Romantic Links:
Perfect Wedding Proposal Helpful hints for those men considering the big leap. Women help us men out! Read and Rate proposal stories that have just been submitted (Last Revised 1/2/98). You can also submit your story and see how it rates on the hearts of many people.
The Neon Gallery A fun place with NEON PICTURES.. OR ..NEON ART SCULPTURES.
---
Hello Dolly, well, hello Dolly, It's so nice to have you back where you belong,
You're lookin' swell, Dolly, We can tell, Dolly,
You're still glowing, you're still crowing, You're still goin' strong.
We feel the room swaying, For the band's playing.
One of you old fav'rite songs from wayback when;
So! take her wrap, fellas, Find her an empty lap, fellas, Dolly'll never go away again!
---
last modified 3/10/98